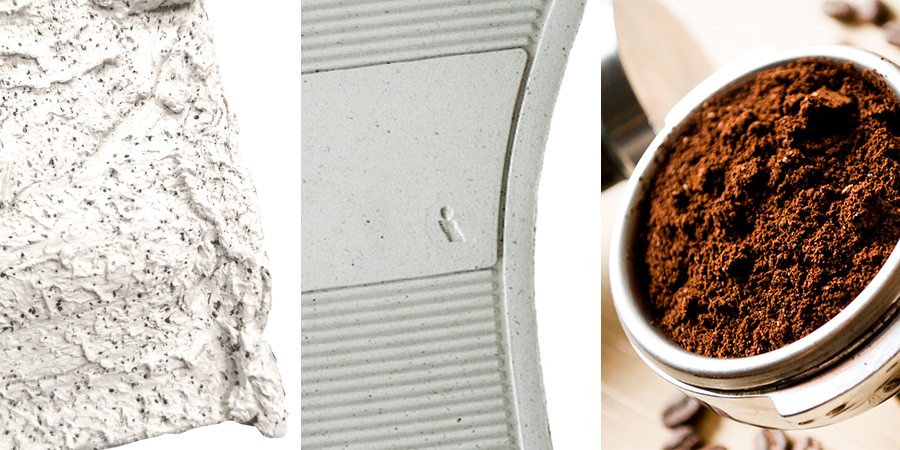 WHAT IS IT?

- SBR stands for Styrene-Butadiene Rubber. It's a flexible and durable material with grip properties and
high resistance to abrasion. This material is transformed through vulcanization.
- Coffee grounds are organic and compostable residues gathered from the beverage preparation. SBR -
Coffee incorporates coffee grounds with rubber, achieving a smooth material where you can actually feel
and smell coffee's natural aroma and texture.
WHY?
- By incorporating coffee grounds we're promoting sustainability through an ecological practice. Less
than 10% of all coffee waste is reused.
- When coffee grounds end up in landfills, they emit methane which is a gas 30% more harmful than CO2.
- Beyond its visual characteristics, texture and aroma, coffee grounds create a material with anti-odor and
anti-bacterial properties.