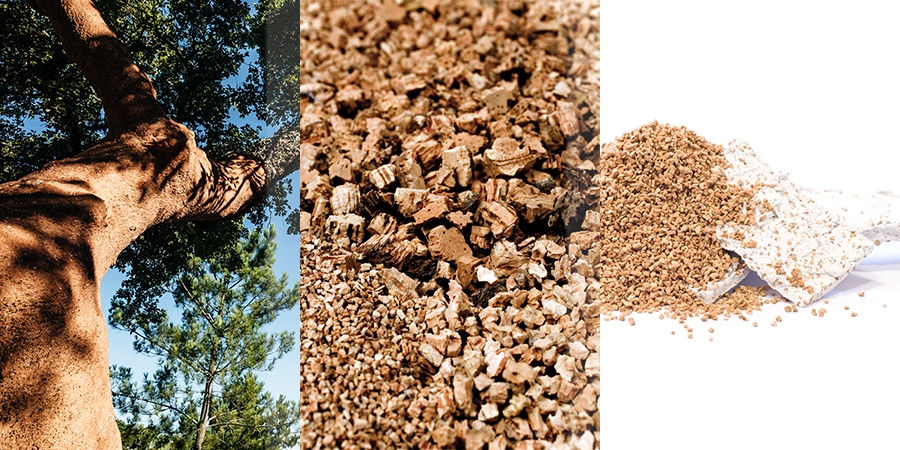 WHAT IS IT?
- SBR stands for Styrene-Butadiene Rubber. It's a flexible and durable material with grip properties and high resistance to abrasion. This material is transformed through vulcanization.
- By collecting the waste produced by the cork industry, we're able to incorporate up to 35% of residues of this natural materiaL.
WHY?
- Cork industry contributes to the reforestation of the Cork Tree, essential for the balance and sustainability of the rural areas of the Mediterranean. Cork harvesting is a environmental friendly practice as it doesn't damage the tree.
- By giving a new life to its waste we're keeping with a deep commitment to a logic of reusing and recycling. This is a way to promote sustainability by reducing consumption and carbon footprint.
- Cork Incorporation contributes for a lighter and flexible material with excellent thermal and acoustic properties.